Huachai Deutz (Hebei Huabei Diesel Engine Co.,Ltd ) is a China's state-owned enterprise, specializing in  engine manufacturing under Deutz manufacturing license, which is, Huachai Deutz bring engine technology from Germany Deutz company and is authorized to manufacture Deutz engine in China with Deutz logo and Deutz upgrading technology. Huachai Deutz company is the only authorized company in the world who manufacturing 1015 seires & 2015 series .
Below are Huachai Deutz engine technical advantages:
1. High power density. Compared with other brands of the same power segment, 1015 series engines are small in size, light in weight and low in fuel consumption. The same power engine, small size, the length, width and height of the 6-cylinder engine are: 1043 × 932 × 1173.
Lightweight. It is 200kg lighter than Weichai engine and 1100kg lighter than Cummins engine.
Low fuel consumption: China diesel consumption≤195g/kW.h
2. The reserve power is large, the use intensity is high, and the use environment is harsh. The equipment for building high-speed railways, such as bridge erecting machines, beam lifting machines, and beam transport vehicles, runs 24 hours a day, which proves that the Huachai Deutz engine is solid and durable.
3. The structure is compact, the overall size of the unit is small, and other costs such as raw materials and shipping are saved.
4. The degree of serialization is high, the versatility of parts is good, and the spare parts are complete. Except for the different axial parts, the longitudinal parts are basically interchangeable (such as four sets), and Huachai DEUTZ products have the characteristics of one cylinder and one cover, which reduces maintenance costs.
5. The parts that affect the performance of the engine are all imported from Deutz. crankshaft, crankcase, piston rings, bearing bushes, and some major seals to ensure the reliability of the engine.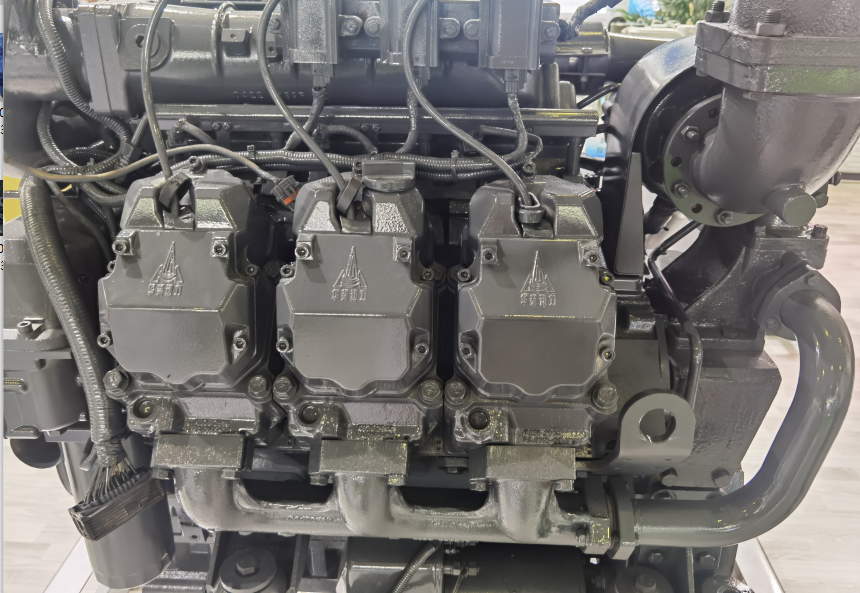 ---
Post time: Sep-05-2022