Doosan Series Diesel Generator
50HZ
60HZ
Product Detail
Product Tags
GENSET MODEL
PRIME POWER
(KW)
PRIME POWER
(KVA)
STANDBY POWER
(KW)
STANDBY POWER
(KVA)
ENGINE MODEL
ENGINE
RATED
POWER
(KW)
OPEN
SOUNDPROOF
TRAILER
TD55
40
50
44
55
SP344CA
46
O
O
O
TD69
50
63
55
69
SP344CB
56
O
O
O
TD83
60
75
66
83
SP344CC
73
O
O
O
TD165
120
150
132
165
DP086TA
137
O
O
O
TD186
135
169
149
186
P086TI-1
149
O
O
O
TD220
160
200
176
220
P086TI
177
O
O
O
TD250
180
225
198
250
DP086LA
201
O
O
O
TD275
200
250
220
275
P126TI
241
O
O
O
TD303
220
275
242
303
P126TI
241
O
O
O
TD330
240
300
264
330
P126TI-II
265
O
O
O
TD413
300
375
330
413
DP126LB
327
O
O
O
TD440
320
400
352
440
P158LE
363
O
O
O
TD500
360
450
396
500
DP158LC
408
O
O
O
TD550
400
500
440
550
DP158LD
464
O
O
O
TD578
420
525
462
578
DP158LD
464
O
O
O
TD625
450
563
495
625
DP180LA
502
O
O
O
TD688
500
625
550
688
DP180LB
556
O
O
TD756
550
688
605
756
DP222LB
604
O
O
TD825
600
750
660
825
DP222LC
657
O
O
GENSET MODEL
PRIME POWER
(KW)
PRIME POWER
(KVA)
STANDBY POWER
(KW)
STANDBY POWER
(KVA)
ENGINE MODEL
ENGINE
RATED
POWER
(KW)
OPEN
SOUNDPROOF
TRAILER
TD63
45
56
50
63
SP344CA
52
O
O
O
TD80
58
73
64
80
SP344CB
67
O
O
O
TD100
72
90
79
100
SP344CC
83
O
O
O
TD200
144
180
158
200
DP086TA
168
O
O
O
TD206
150
188
165
206
P086TI-1
174
O
O
O
TD250
180
225
198
250
P086TI
205
O
O
O
TD275
200
250
220
275
DP086LA
228
O
O
O
TD344
250
313
275
344
P126TI
278
O
O
O
TD385
280
350
308
385
P126TI-II
307
O
O
O
TD440
320
400
352
440
DP126LB
366
O
O
O
TD481
350
438
385
481
P158LE
402
O
O
O
TD550
400
500
440
550
DP158LC
466
O
O
O
TD625
450
563
495
625
DP158LD
505
O
O
O
TD688
500
625
550
688
DP180LA
559
O
O
TD743
540
675
594
743
DP180LB
601
O
O
TD825
600
750
660
825
DP222LA
670
O
O
TD880
640
800
704
880
DP222LB
711
O
O
TD935
680
850
748
935
DP222LC
753
O
O
characteristic
1. Stable and reliable performance, compact structure and high power.
2. Turbocharged, intercooled air intake, low noise, excellent emissions.
3. The piston cooling system is adopted to realize the temperature control of cylinder and combustion chamber, which makes the engine run more smoothly and has less vibration.
4. The application of the latest injection technology and air compression technology has good combustion performance and low fuel consumption.
5. The use of replaceable cylinder liner, valve seat ring and guide tube improves the resistance of the engine.
6. Small size, light weight, strong ability to resist extra load, economic and reliable.
7. The supercharger uses the energy of exhaust gas to improve the energy utilization rate, so as to increase the output power, reduce the fuel consumption rate, clean the exhaust, reduce the high frequency noise and prolong the service life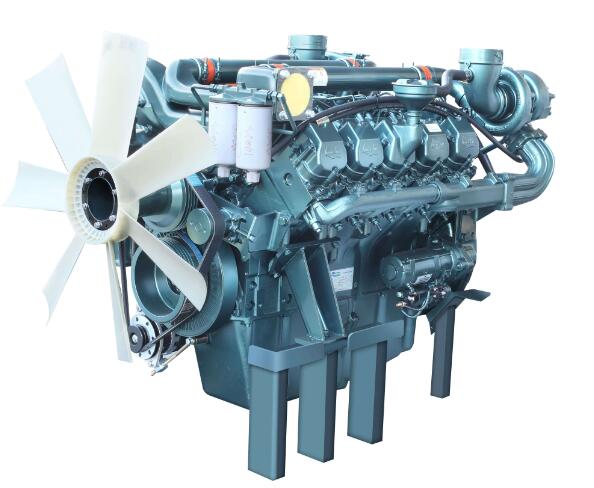 ---
Previous:
ISUZU Series Diesel Generator
---